Only 200 of these simply extraordinary magnums were produced – a blend of 60% Chardonnay, 40% Pinot Noir; with fruit from both Storrington Priory Vineyard and Mount Harry Vineyard.
Matured in oak barriques, and aged in the cellar for more than 6 years, The Trouble With Dreams 2014 Magnum has been awarded Gold at the Champagne and Sparkling Wine World Championships 2021, the most challenging wine competition in the world, achieving an average score of 18.66 points out of 20 across the three world-class judges.
Regular price
Sale price
£195.00
Unit price
per
Sale
Sold out
View full details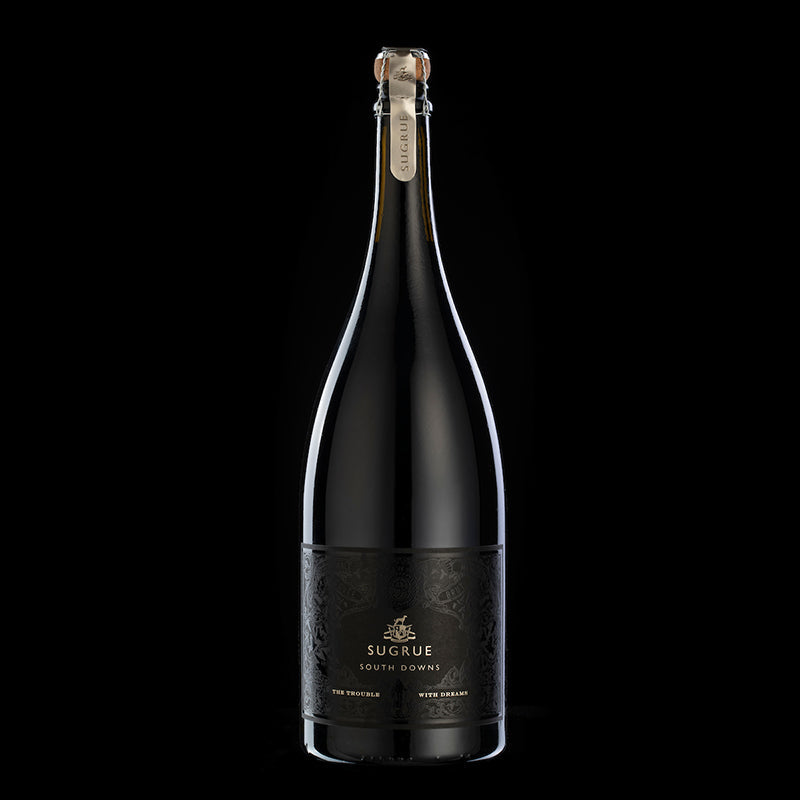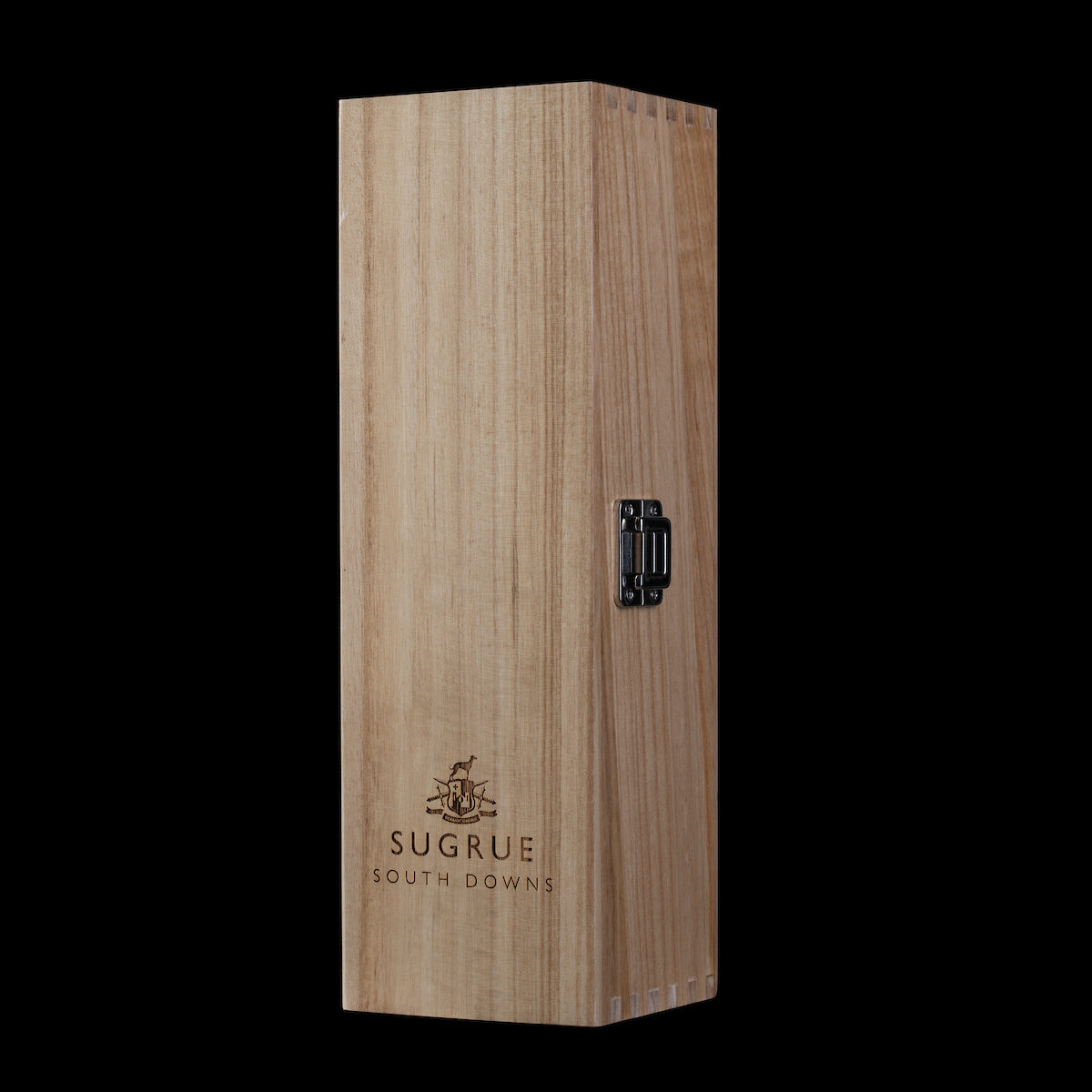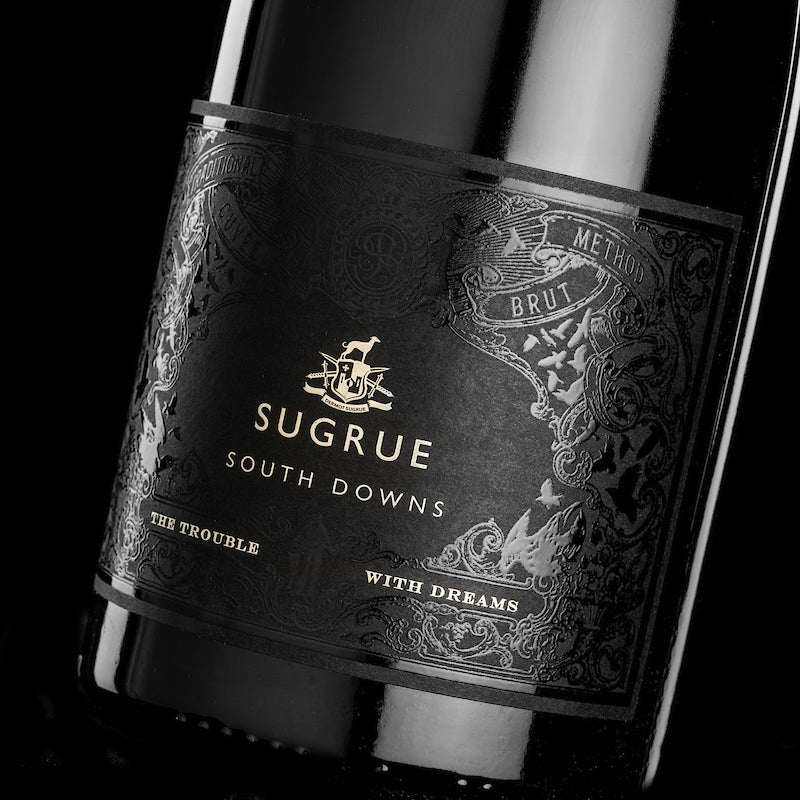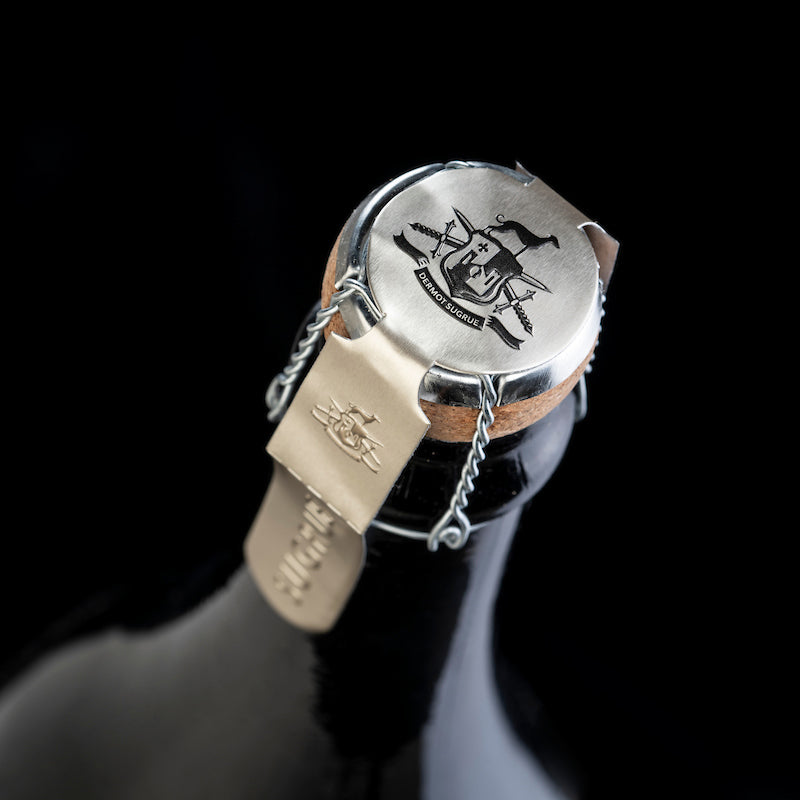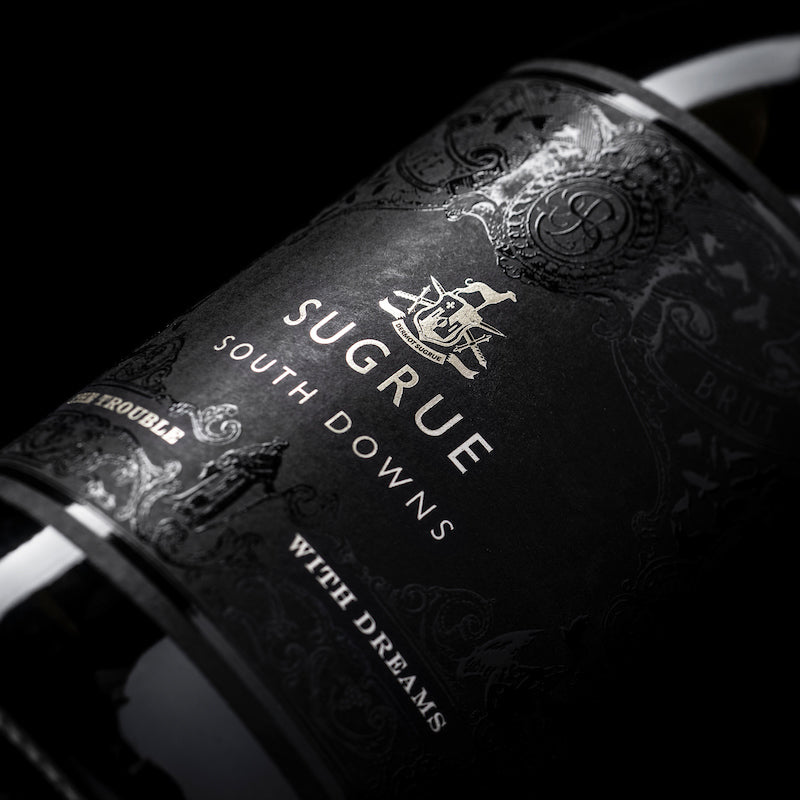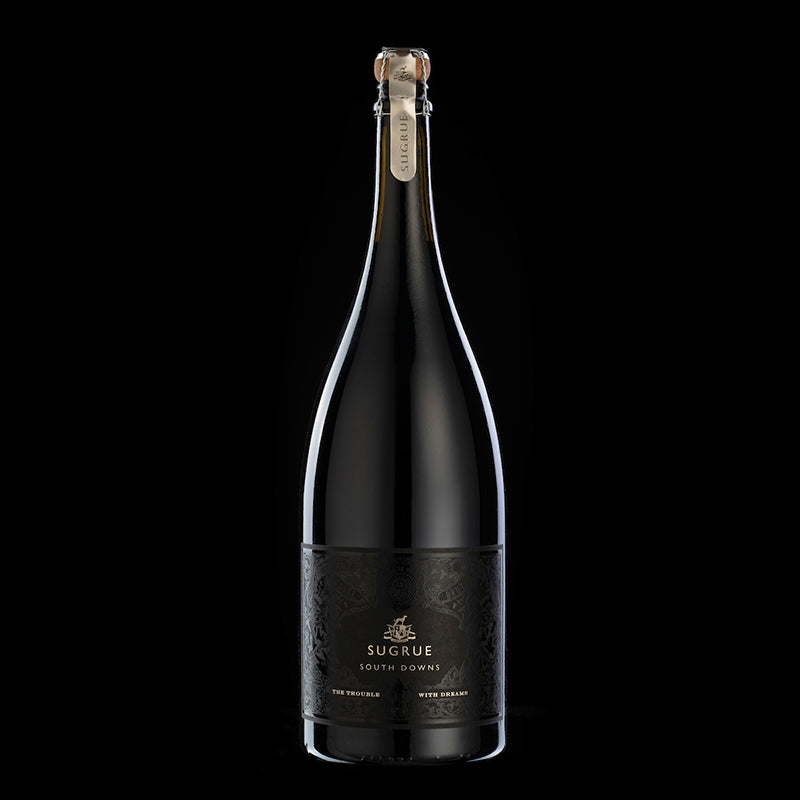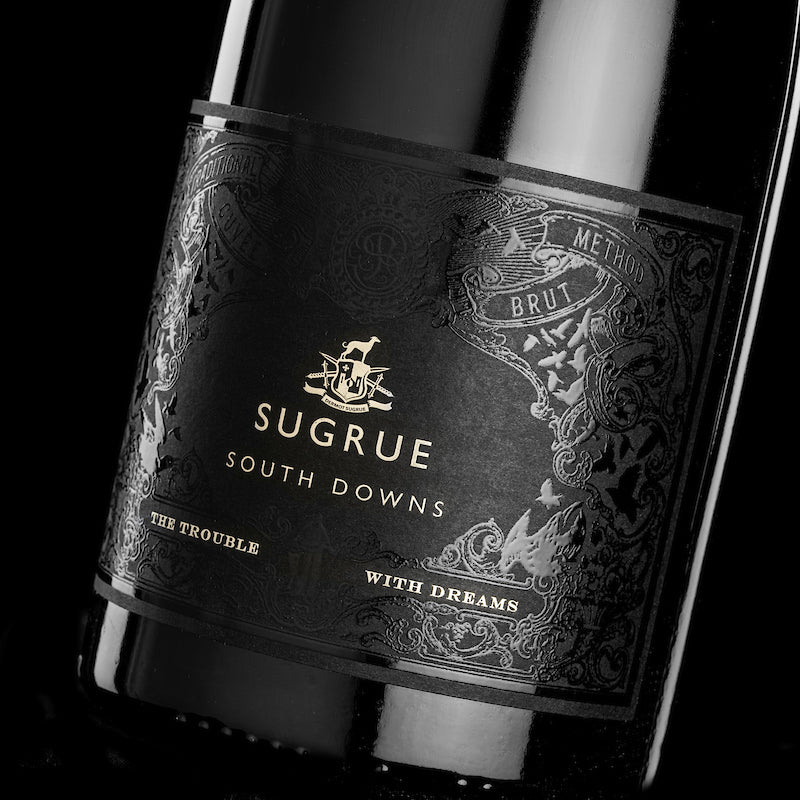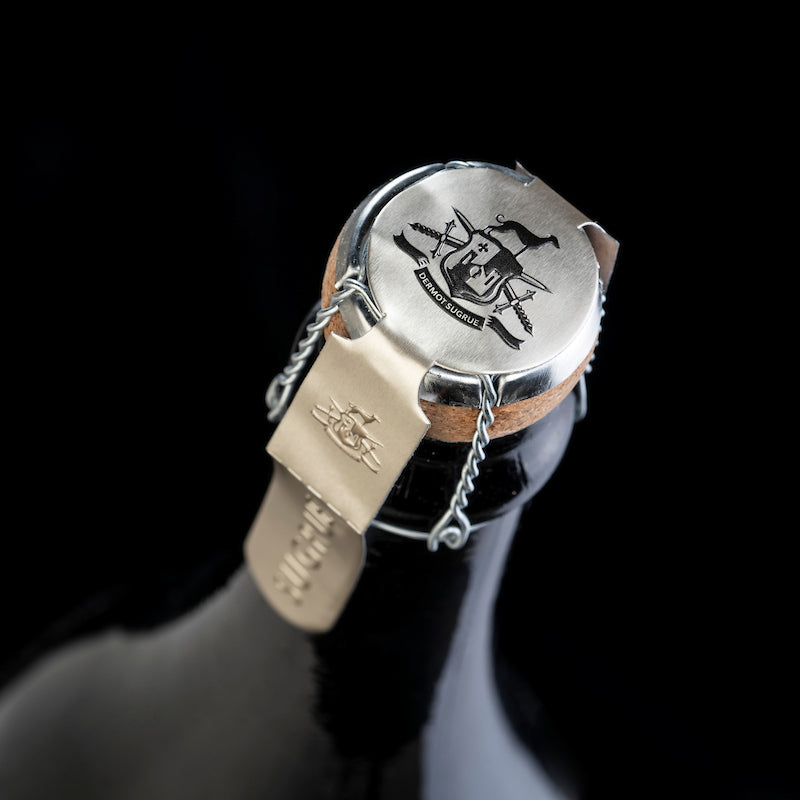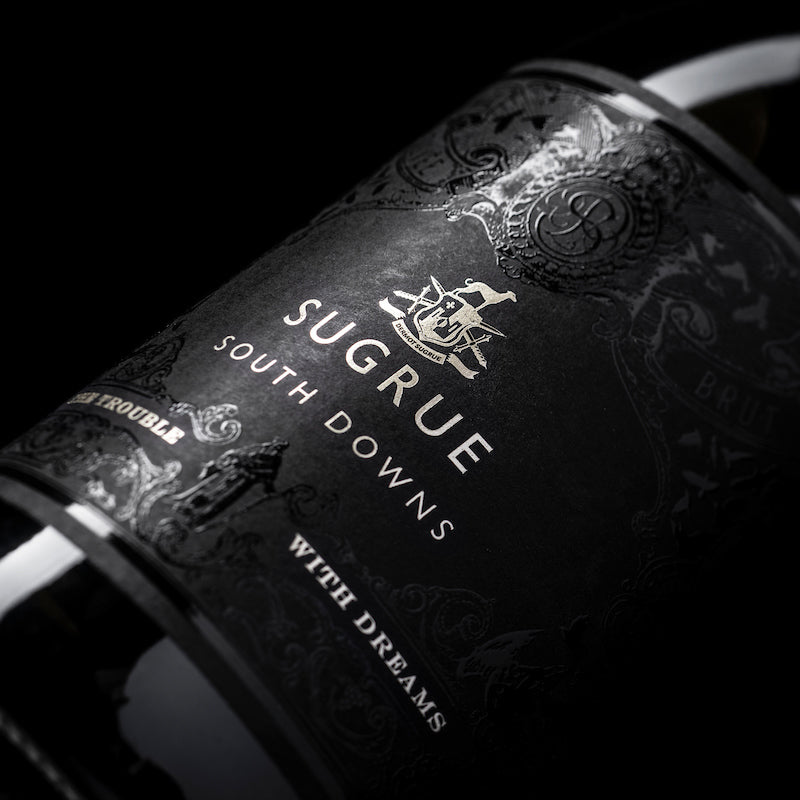 Collapsible content
TECHNICAL INFORMATION

CEPAGE: 60% Chardonnay, 40% Pinot Noir

VINEYARDS: Mount Harry Vineyard, East Sussex, planted 2006 on clay loam over chalk, approx. 70m above sea level. Storrington Priory Vineyard, West Sussex, planted 2006 on sandy loam over chalk and greensand, 50m above sea level.

YIELD: 7,500kg/ha; 5,200 bottles produced

VINIFICATION: Vinified in large 500L old Burgundian barrels

MATURATION: Bottled in 2019 with 3.5 years on the lees; first batch disgorged in January 2023

ANALYSIS: Residual sugar: 6g/L. 12% abv
THE STORY BEHIND 'THE TROUBLE WITH DREAMS'

It was a bit of divine inspiration that led to this exceptional wine. The monastic order of Catholic priests at Our Lady of England Priory in Storrington West Sussex looked out one day and realised that the land they had could have potential for planting vines. Father Paul McMahon reached out to Dermot with a proposition to plant and nurture a small vineyard at the foot of the South Downs and make wine for the priests. Dermot, always having an eye on the future, spoke with Father McMahon and told him that he'd love to plant a vineyard and make wine for the priests, and perhaps in return, he could take a percentage of the grapes to create his own wine. The delighted Father McMahon agreed immediately.

The grapes were a great success, such a success that the birds flying over the vineyard devoured them all, thus ending the hopes of a 2008 vintage. All their dreams, it seemed, at that point at least, were, quite literally, away with the birds. 'That's the trouble with dreams', demurred Father McMahon, but undeterred, and seeing the great potential to make a single vineyard wine, Dermot pressed on.

The first release from the Sugrue South Downs was a 2009 vintage. The now greedy-bird-protected grapes were another great success. The priest's statement had always stuck with Dermot though, and when the first bottles of wine were produced, they were named after the quiet musing of Father McMahon. 'The Trouble with Dreams' 2009 vintage went on sale in 2013 and rapidly gained critical acclaim.
AWARDS AND REVIEWS

REVIEWS FROM PREVIOUS VINTAGES:

Wine of the Week by Tamlyn Currin on JancisRobinson.com in September 2022: The Trouble with Dreams 2014/17 England.

"So creamy, on both the nose and palate, like a bowl of roasted oatmeal stirred with thick cream and golden baked apples. Broad brush strokes of flavour lying against long, crisply defined, arrow-sharp acidity. Almost like cool melted butter with finely zested lemon peel and something a little herbal … summer savory. Fine, complex wine." 

Tamlyn Currin, JancisRobinson.com, July 2019

"Sugrue South Downs is the personal project of Dermot Sugrue, the Wiston Estate winemaker who's also behind a number of top English sparkling wines. This English fizz is an appealing light golden colour with evident bottle age and reveals lots of complexity and layers of stewed apple and spice on the nose and palate. There is a saline edge to the wine and a really pleasing structure and mouthfeel with a grilled nuts finish. An assured wine to linger over. Pairs nicely with: Aperitif, nuts, cheese, seafood. 95 Points." 

Sam Caporn MW (@mistressofwines for @winegang), February 2019

"There's a wealth of biscuit, oatmeal and nutty complexity, whilst the texture is smooth, creamy and enveloping. This wine is so diverse and broad that it will put a huge smile on your face. A fantastic wine, and dare I say it, in its youth, The Trouble with Dreams 2014 is drinking even better than 2013 did on release." 

John Mobbs, Great British Wine, August 2018

"A lemony spear of sunlight charged with the bracing freshness of the clearest skies. I've already bought a case of this sheer brilliance." 

Olly Smith

"Dermot Sugrue is the best winemaker in England." 

Steven Spurrier, June 2018

"DWWA Trophy winning winemaker Dermot Sugrue's wines are consistently exceptional" 

Susie Barrie, MW

"The lingering, bracing, lemon biscuit flavours make this one of the best English sparklers yet" 

Jane MacQuitty, The Sunday Times August 2013

AWARDS

WineGB Boutique Producer 2020, 2021 & 2023.

WineGB Awards 2021 – Double Gold

SMV Canada Gold 2019

International Wine Challenge Gold 2018

Independent English Wine Awards Trophy 2017

Decanter Top 50 Wines of the World 2015

Decanter Trophy 2014