Taste the difference between the Hampshire Greensand and West Sussex Chalk with this Cuvée Boz 2015 Blanc de Blancs twin pack.
Glorious 2015 Chardonnay fruit from Jenkyn Place Vineyard in Hampshire forms 100% of the blend. The vineyard was planted in 2004 on greensand with fractured chalk approx. 100m above sea level – WineGB Awards 2021 Gold Award winner.
The second version of Cuvée Boz, 100% Chardonnay comes from Coldharbour Vineyard in West Sussex planted in 2005 on chalk and flint soil – WineGB Awards 2023 Gold Award winner.
Regular price
Sale price
£130.00
Unit price
per
Sale
Sold out
View full details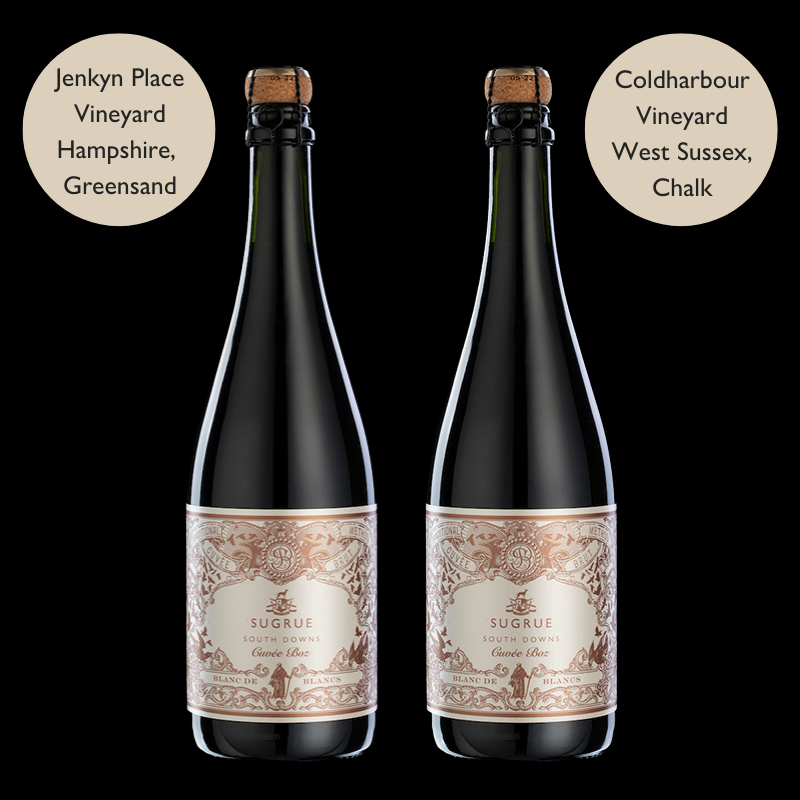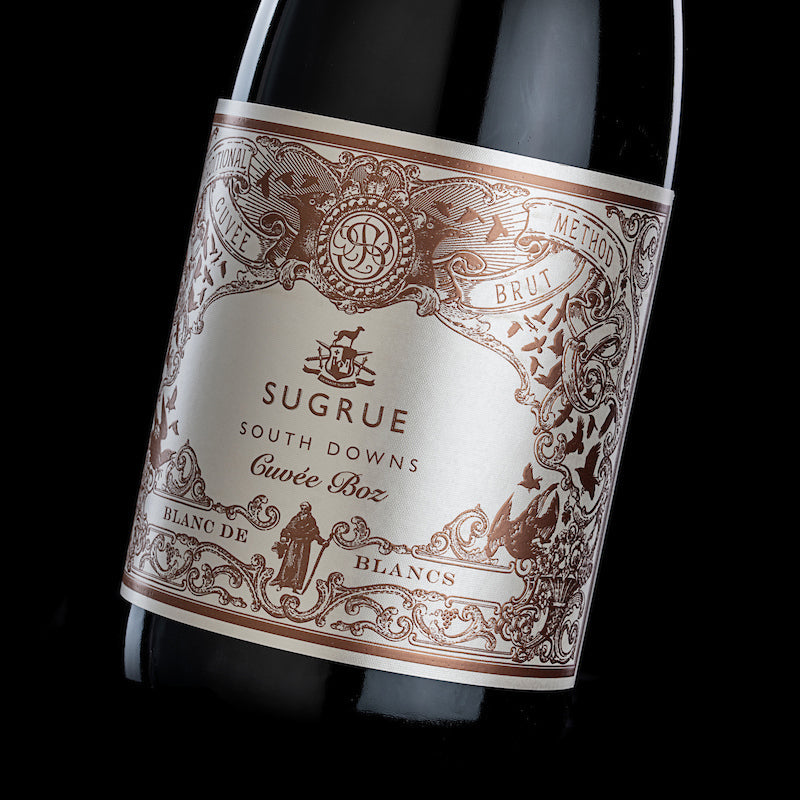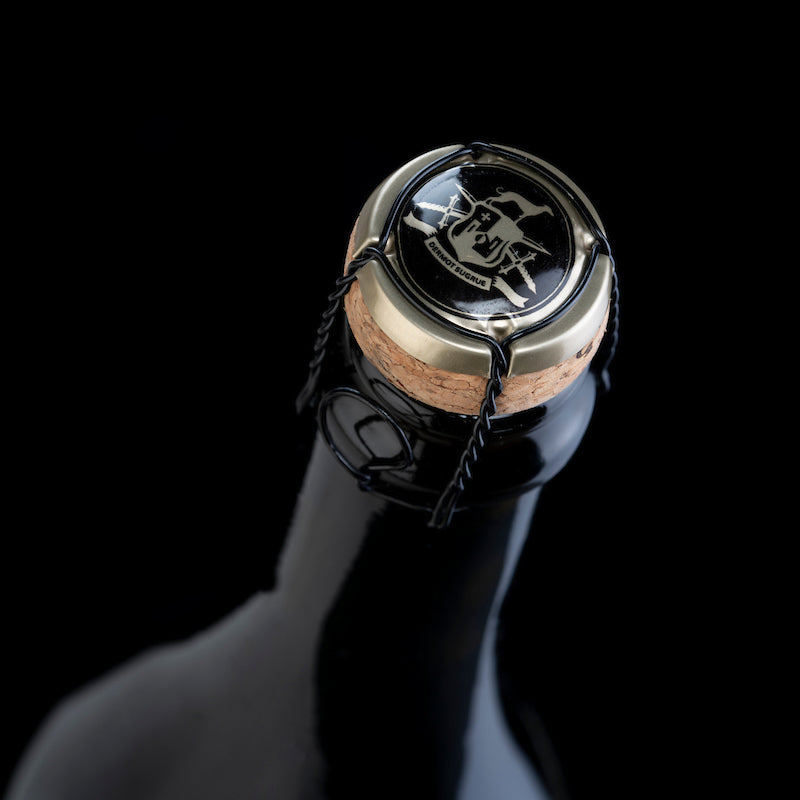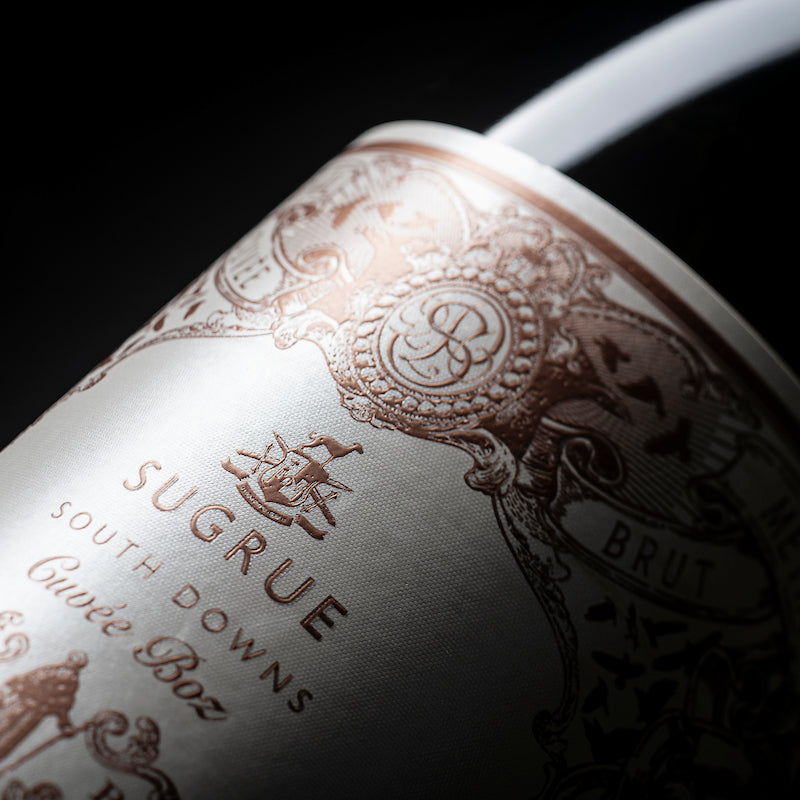 Collapsible content
TECHNICAL INFORMATION

Cuvée Boz Hampshire Greensand 2015 Blanc De Blancs

CEPAGE: 100% Chardonnay

VINEYARD: Jenkyn Place, Hampshire

SOIL TYPE: Greensand and fractured chalk

YIELD: Very limited production

VINIFICATION: Entirely in stainless barrels, without any oak

ANALYSIS: Dosage 9g/L

 

Cuvée Boz Coldharbour Vineyard, West Sussex 2015 Blanc de Blancs

CEPAGE: 100% Chardonnay

VINEYARD: Coldharbour Vineyard, West Sussex, planted in 2005

SOIL TYPE: Chalk and flint soil

YIELD: Average yield 5,000kg/ha, 3,200 bottles produced

VINIFICATION: 100% stainless steel, no malolactic fermentation

MATURATION: Bottled in July 2016. 6,5 years on lees and first batch disgorged in September 2022
THE STORY BEHIND 'CUVÉE BOZ'

It started out as simply practical winemaking, then quickly morphed into our definitive experiment in terroir, with Cuvée BOZ Blanc de Blancs our blank canvas, 2015 the portrait year. We picked Chardonnay grapes from the Greensand soils of Jenkyn Place Vineyard, Hampshire, pressed them immediately and fermented them in stainless steel, enough to make just over 6,000 bottles.

In the same week in October 2015, we harvested Chardonnay from Coldharbour Vineyard, grown on pure Chalk West Sussex soil, exactly one hour south east of Jenkyn Place, and did exactly the same thing – directly into the press, no barrels, just stainless steel for fermentation and ageing, producing just over 3,000 bottles.

The wines have almost everything in common: same winemaker, same variety, same year, same vinification, etc, even down to the identical crates they were picked into, except for one fundamental difference – different vineyards, different soils, different terroirs. Both vineyards were planted in 2004 & 2005 respectively, the age of the vines is almost identical too.

Very early on we noticed significant differences in the wines. We could have blended them together, seeking to gain further complexity by amalgamating the vineyards – but we firmly chose to keep them separate, to celebrate their differences. Curiously, the Jenkyn Place naturally went through malolactic, and was showing extremely well very early in it's life – so we first disgorged it after only 3 and half years on lees.

The wine was a resounding success. We released the wine on St Patricks Day 2021, in tribute to my brother Boz – Barry Ben Sugrue – to whom I'd dedicated the wine 10 years after his passing. It was the most successful launch we've ever done, and later that year this first Cuvée Boz from Jenkyn Place Greensand won us our second Wine GB Boutique Producer of the Year Trophy.

We have sold through most of this first release Cuvée Boz – and importantly kept a few hundred bottles back. That is so we can coincide the release of the second Cuvée Boz, which was not as precocious as the first Boz, so our customers can compare them side by side and appreciate the totally divergent flavour profiles of the wines.
AWARDS AND REVIEWS

"Gold in colour. Fresh lemon zest and apple with a hint of nuts and croissant. Full yet lean and assertive. Proper 2015 vintage. Fabulous."

WineGB Awards 2023 Gold Medal Winner Tasting Notes

AWARDS:

WineGB Boutique Producer 2020, 2021 & 2023.

WineGB Awards 2023 Gold Medal

WineGB Awards Trophy 2020 & 2021 Boutique Producer of the Year

WineGB Awards 2021 Gold Medal
WINEMAKERS NOTES

Cuvée Boz Coldharbour Vineyard, West Sussex 2015 Blanc de Blancs – "Gold in colour. Fresh lemon zest and apple with a hint of nuts and croissant. Full yet lean and assertive. Proper 2015 vintage. Fabulous."
WineGB Awards 2023 Gold Medal Winner Tasting Notes